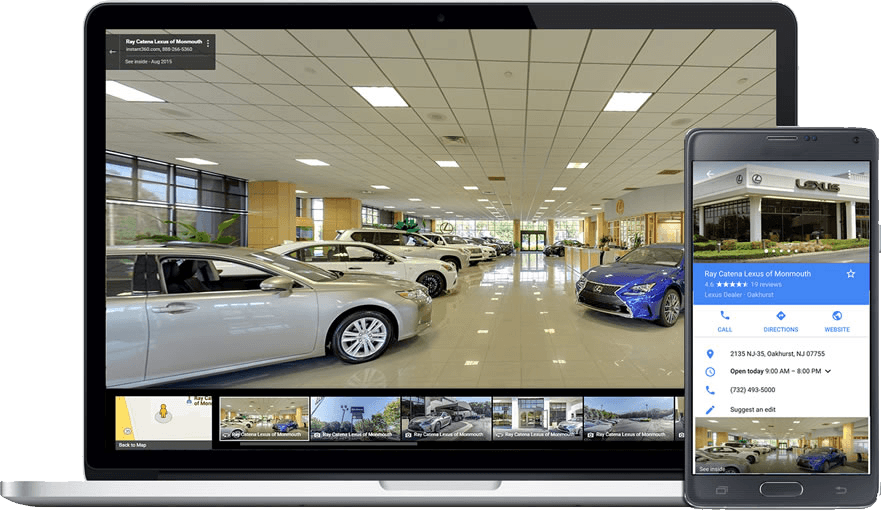 Virtual Tour
Enhance your presence across Google with a premium-quality, 360º virtual tour powered by Street View technology. It's a simple, fast and affordable way to showcase the character and beauty of your business on your Google listing and across the web!
Point of Interest Shots
All Google Street View packages include a set of Point of Interest Shots. These are HD still photos that include pictures of your decor, storefront, merchandise or restaurant dishes. All photos are professionally edited by our team of designers, and are delivered to you for future marketing campaigns.
Tech Support | Delivery
After your imagery is live on Google, we'll send you all of the links and embed codes for you to share across the web. Have a question on adding the tour to your site? Want to make changes to your Google listing? Give a shout via phone, email or online chat 7 days a week!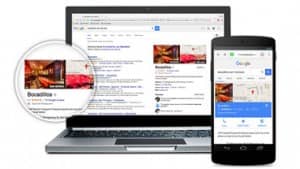 Google Search
Your Google business listing is your company's most visible asset. Improve your presence with Street View content.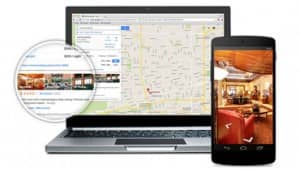 Google Maps
Plant your flag. When prospective customers seek you out on Google Maps, help ensure that their first encounters are great ones.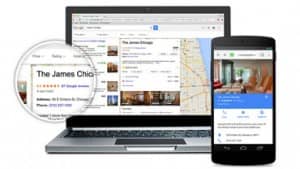 Hotel Searches on Google
Give travelers a unique tour of your hotel when they find your property on Google Search or Google Maps. Showcase your properties amanities.
Frequently Asked Questions
How long does the process take?
Photo shoots take about 1-2 hours to complete, and all imagery is generally live on Google within 10 business days of the day of the shoot.
What size package will I need for my business?
The size package needed is based on the size of your facility and the number of separate rooms or isles it has. A Google Street View tour is basically a walking tour, so you can't walk through walls or solid objects. The illustration below shows where viewpoints are needed. You can show as much or as little of the business as you'd like.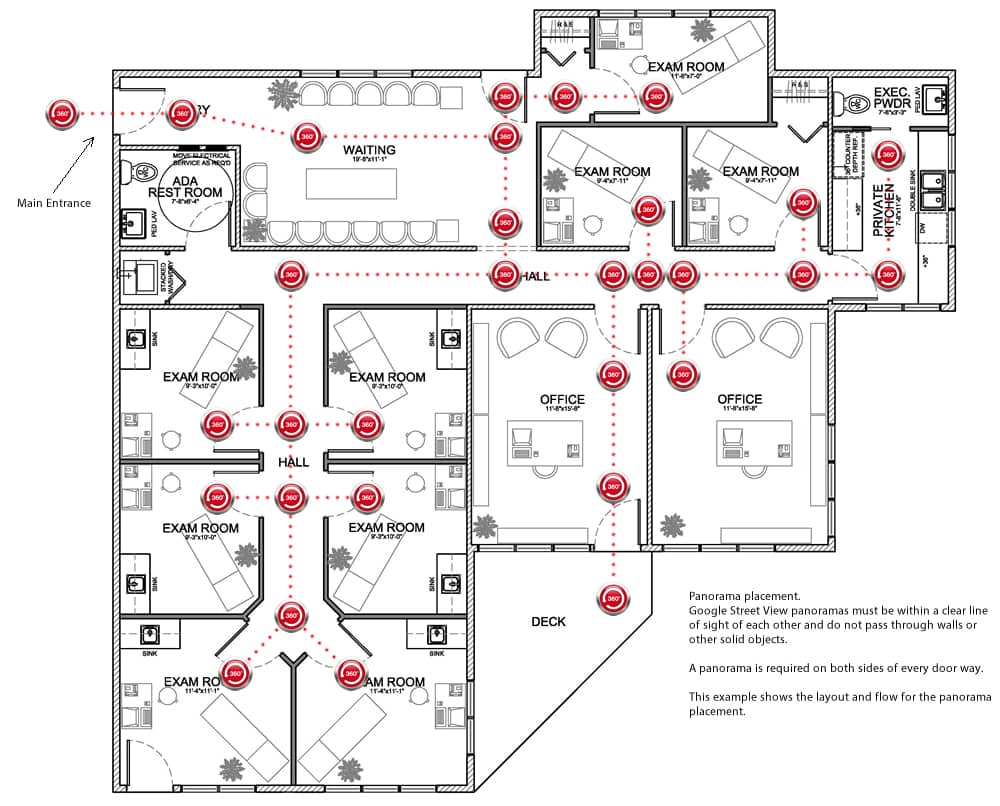 Do you offer bulk rates?
Yes, if you have more than 1 location, please let us know.
I own a restaurant, are food shots included?
Yes, we will take professional photos of your menu items at no additional charge.
Are night/evening shoots available?
Evening and night shoots are available for an additional fee, as they may take approximately 3-4 hours to complete.
Who owns the photos?
The business owner or proprietor owns the photos after payment has been completed.
Can I embed this on my web site?
Yes you can! If you need help, let us know – it's included in the package.
Can customers be present during the shoot?
Yes. However, if you prefer avoiding customers in the photos we recommend shooting prior to opening.